"BuBu Car Sharing" program won the "Gartner Eye on Innovation Awards for Government 2021" APAC Winner, MOTC presented appreciation award to Bridgestone Taiwan in recognition of its support
Hsinchu, Taiwan(February 10, 2022)—The Ministry of Transportation and Communications (MOTC) has been promoting the "BUBU Car Sharing" program by using the Rural Demand Responsive Transit Service (DRTS) to maximize idle/surplus resources of individuals processing the resolution by the restriction of traffic laws and the difficulty of integration of cross-board resources.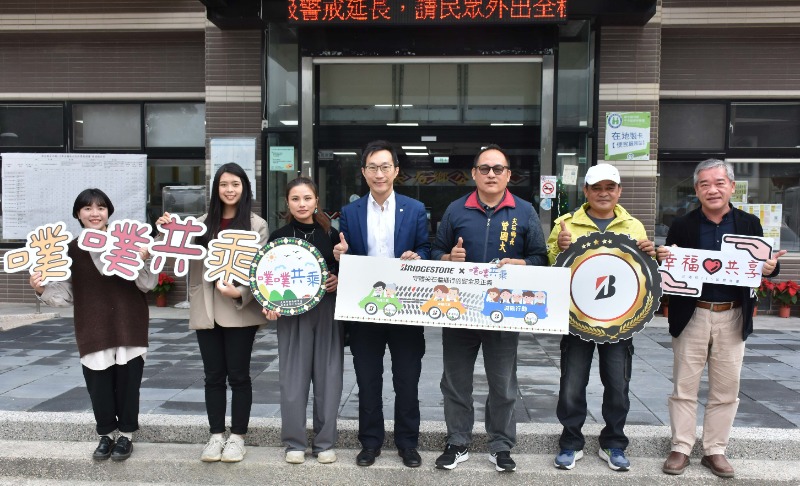 Nearby the BSFC's backcountry in Jianshih Township where has been operating for one year, providing more than 1,000 elder people & students in tribes with car sharing picking up services for medical treatment, schooling, etc., and has revitalized the local living circle and employment opportunities with "local people serving local people" core ideal value.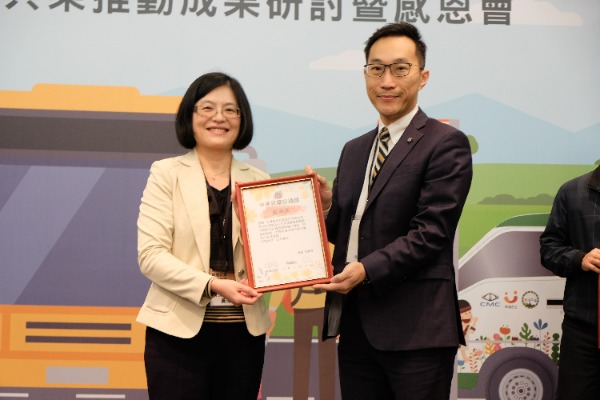 Bridgestone Taiwan, as sustainable solutions company, we aware of the road conditions in the remote villages areas that has tire wear out fast issue. We announced to sponsor 32 tires for "BUBU Car Sharing" program to the local service vehicles of Jianshih Township in 2021 to enable ride-sharing drivers to provide safe and seamless service. The intelligent transportation technology matches up the resource from booking "car share picking up " platform with big data which connect local manpower and accessible vehicle resources.
"BUBU Car Sharing" program is the APAC winner of "Gartner Eye on Innovation Awards for Government 2021". MOTC has presented award to BSFC in public to appreciate our partnership to support this program.
---
About Bridgestone Taiwan Co.,Ltd.
Headquartered in Tokyo, Bridgestone Corporation is a global leader providing sustainable mobility and advanced solutions. In Taiwan, Bridgestone Taiwan Co.,Ltd., which consists of both manufacturing and sales outfit, produces tires for passenger cars and commercial vehicles that deliver social value and customer value. Guided by its global corporate social responsibility commitment, Our Way to Serve, Bridgestone is dedicated to shaping a sustainable future of mobility and improving the way people move, live, work and play.