Empowerment
The Importance of Youth Empowerment
The BWSC has the tremendous potential to empower youth. As these youth engage the challenge, they become active contributors and collaborators while developing newfound skills. They become more confident of their abilities and excited to actively seek out opportunities to make a positive difference to their own lives, thelives of others, society and the world. Ultimately, the BWSC provides empowered youth with a robust platform to unleash their incredible potential and affect and change the future of mobility.
Investing in The Future: Our Youth
Through the BWSC, Bridgestone contributes significantly to youth empowerment by:
- Providing a platform that inspires and enables young people to design solutions to some of the most critical issues the world faces, as well as the opportunity to challenge conventional views about mobility technology and environmental issues.
- Gathering the brightest minds from foremost universities and industry-leading corporations from all over the world to address critical global issues and to bring solar-powered vehicles closer to commercial viability and mainstream reality.
Of note, past participants in the BWSC Alumni are highly sought after, with many now employed by some of the world's leading engineering, automotive, aerospace and sustainable transport companies like Tesla, Google and NASA just to name a few.

Energy
Developing Alternative Energy Sources is Becoming Critical
The world needs to aggressively reduce our dependency on traditional fossil fuels and mitigate their environmental impact. Innovation in alternative sources, for example, by harnessing solar power for mobility, will minimise fuel consumption, reduce CO2 emissions, and achieve carbon neutrality.
The BWSC is Helping Achieve A Cleaner and Heathier Future
With its focus on harnessing solar power, the BWSC supports and encourages the development of low or zero emission vehicles, decarbonisation in the automotive industry, and ultimately create, a cleaner and healthier future. Just as significantly, the event also helps draw attention to and amplifies the broader message of the need to adopt alternative energy and renewable sources to reduce CO2 emission and our carbon footprint. This is aligned with the commitment that Bridgestone has made to reduce our absolute CO2 emissions by 50% by the year 2030, and reach complete carbon neutrality in all our operations by 2050.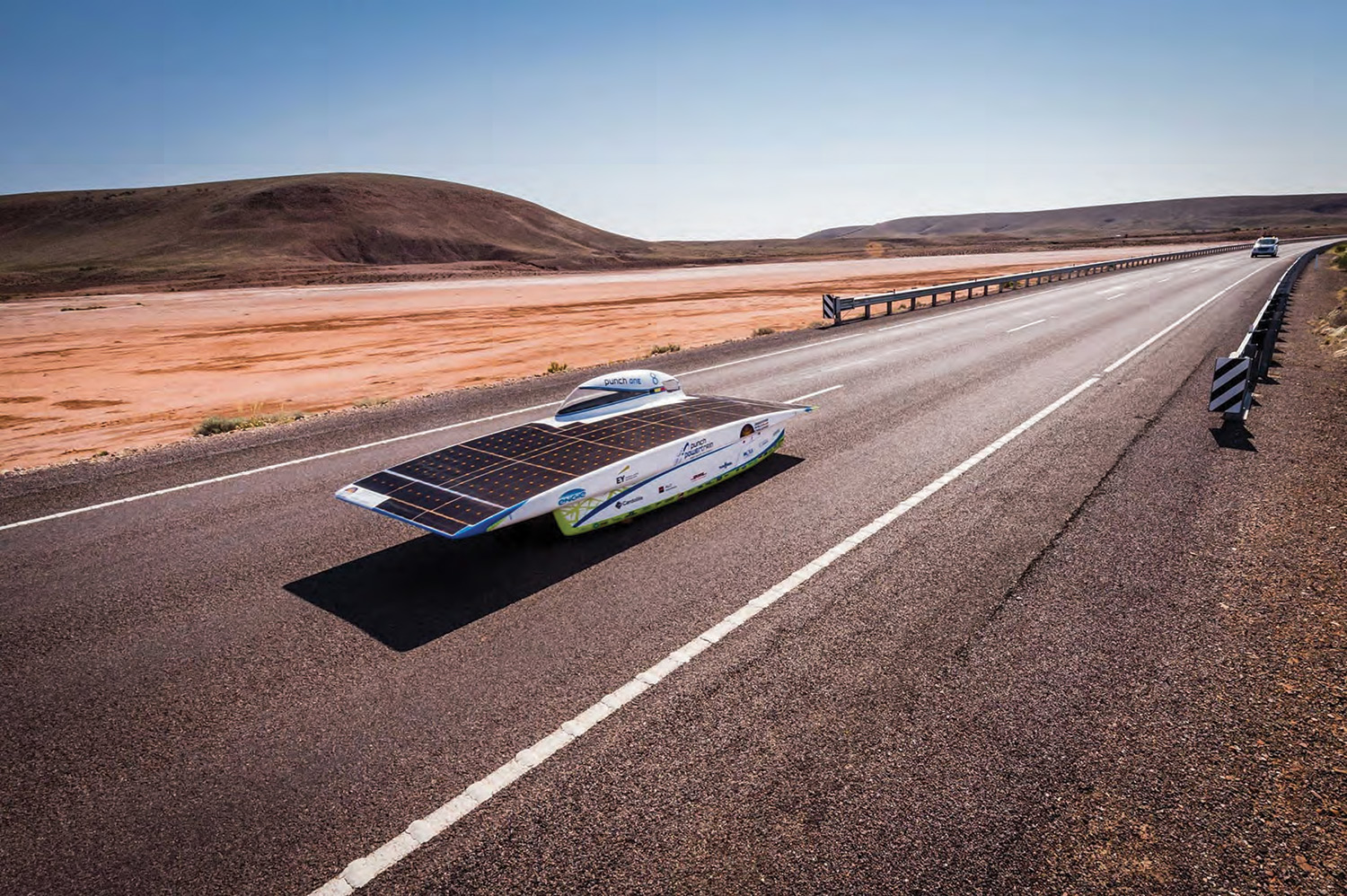 Ecology
Ecology: Saving the Planet Can No Longer Wait
With modern modes of transport – from automobiles, trains, ships, to aircraft – being so heavily dependent on fossil fuel, naturally occurring resources are being depleted at an alarming rate. As such resources are finite, it is critical to prioritise the preservation of our environment by turning to innovative technology that harnesses renewable energy to power and keep the world moving but with less cost to future generations.
Leveraging the Infinite Energy of the Sun to Preserve Our Finite Resources
As the world's premier solar-powered event, the BWSC is uniquely positioned to promote how technological innovation and development of alternative renewable energy reduces emissions and lowers our reliance on non-renewable resources.
Proving Ground for the Potential of Sustainable Mobility
The BWSC challenges current conventions and demonstrates the potential for ground-breaking sustainable mobility technologies. The success of the event time and again proves that solar-powered mobility is not only a viable alternative but one which can heed the call to conserve our planet's limited resources.
With three classes - Challenger (outright class), Cruiser (efficiency and practicality class) and Adventure (for cars that do not meet the eligibility of the two main classes) - all over a gruelling 3,000-kilometre route, the BWSC offers a veritable proving ground for how different facets of future mobility can be leveraged while still preserving our limited resources.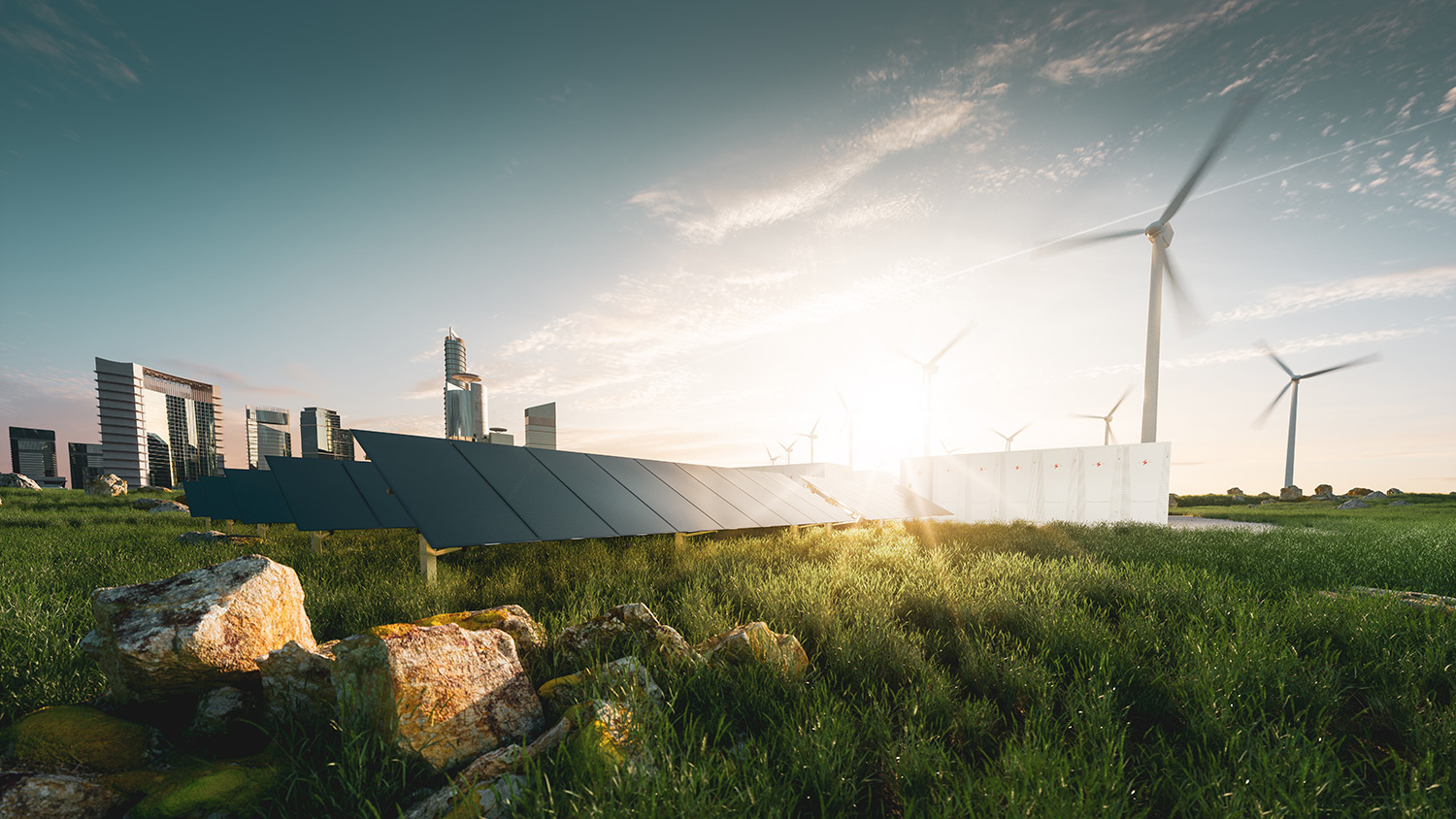 Efficiency
Greater Efficiency, Greater Returns
When vehicles and the energy sources powering them are designed to become more efficient, the world will only benefit. This includes using more advanced, lighter materials on vehicles to reduce fuel usage, improved technology increasing battery lifespan which reduces the need for replacement, and developing alternative, clean energy sources that are commercially viable to lessen overall environmental impact.
Continually Challenging Competitors to Raise The Efficiency Bar
By imposing greater regulations at each succeeding BWSC, teams are motivated to challenge the conventions of vehicle design. As a result, they design and build even more efficient vehicles through improvements in solar technology and battery technology, and weight savings.
Improved Efficiency has Flow-on Benefits for Industry
The innovation fostered through the BWSC has positive flow-on effects for the automotive industry as it develops the capability to produce more efficient vehicles and batteries that harness solar power more efficiently.
Emotion
Strong Emotion drives Performance and Action
There is nothing like competition to stir emotion among teams and participants, which in turn drives outstanding performance. Ultimately, to deliver excitement and joy to enthusiasts and fans.
A Passion That can Engage and Educate
The BWSC is truly an emotional event, the culmination of the passion of the over 1,000 people involved as well as the event volunteers. Beyond the event itself, this passion can be leveraged to heighten interest and engagement with renewable energy as a current topic and the future of mobility. The very nature of the BWSC - from engineering, technology, data crunching, the ecology, geography, to weather conditions – is a self-contained lesson in technological innovation in mobility.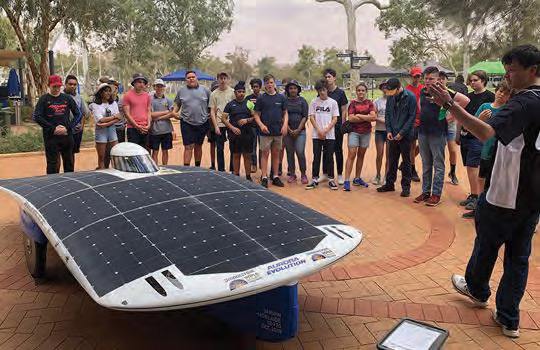 Extension
Extension to Survive and Thrive
Given changing consumer needs, an increasingly complex mobility ecosystem, and ever-evolving environmental factors, Bridgestone will only survive and thrive if we are willing to address challenges head-on and extend ourselves beyond our comfort zone. We must adapt and change, continually innovate, and expand the scope of our product and service offerings ahead of future demand.
The BWSC: Extending Beyond Current Capabilities
In this respect, the BWSC embodies the same spirit, providing the perfect platform for non-stop innovation as teams and participants grapple with regulation changes, challenging them to develop new and better ways to traverse 3,000 kilometres more efficiently every single event. This raising of the competition bar not only pushes participants but has resulted in groundbreaking innovation like Lightyear One. There is no doubt that more innovations will be realised in future as the BWSC keeps pushing participants and extending Bridgestone beyond our current capabilities.